A Specialist Consultancy With A Global Footprint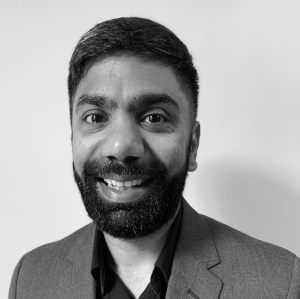 Nipun Mehta
VP – Head of Cloud and Application Security
Nipun has joined Convergent as the lead for Cloud and Application security, taking up a technical as and leadership role within the organisation. He has extensive experience in conducting security risk assessments and audits for private and public cloud infrastructure including Azure and AWS. He has developed standards and strategy adhering to 'Zero-Trust' and 'Secure by Default/Design' methodologies.
He has worked on many complex security architecture projects across software defined networking (SDN), Cloud technologies, and governance, risk and compliance (GRC).
Before joining Convergent, Nipun has previously worked as Security Architecture Lead, Platform Security Manager with a major banking group and as Cyber Incident Response consultant, Sr. Network Security Specialist for BT. He has also had exposure to the Oil & Gas sector whilst working for ConocoPhillips as well as in the public sector with Network Engineer, Design Consultant roles.
With over 10 years of various industry experience, Nipun has gained practical and technical skills within Infrastructure Networks, Security Architecture, Security Operations, Incident Response, GRC (Governance, Risk & Compliance) and SDN & Cloud domains. Nipun is ISC2 CISSP certified and holds various network security certifications as well. He is also Microsoft Certified – Azure Solutions Architect Expert.