Press Release
IYUNO Media Group Discusses Its Security Enhancement Program and Expansion to 15 Regional Offices at the HITS Europe Annual Summit, June 19 th London.

Seoul, June 3 rd 2019 IYUNO Media Group, a leading provider of subtitling, captioning and dubbing services for high-profile broadcasters, OTT service providers and content owners across APAC, the US and Europe, will share its experience in enhancing security across its recently expanded group of 15 regional offices under guidance from Convergent Risks.
Hijiri Okada, Executive Vice President, Global Operations at IYUNO said: "We are nearing completion of a major security enhancement program across our recently expanded group to meet and surpass industry standard best practices for security". He went on to say: "We have been able to do this with the strategic partnership of Convergent Risks whose security consultants have closely guided us through the upgrade process and kept us on budget while providing a customized information security management system and conducting process mapping exercises, workflow walk-throughs, pre-assessments and penetration testing culminating in TPN security assessments. These efforts have helped us achieve a truly unified approach to the organization's security program."
IYUNO is now a leader in providing the industry's highest quality media services for high-profile broadcasters and OTT service providers. Its technology solutions include the iMediaTrans cloud- based subtitle and closed caption platform enabling simultaneous collaboration by multiple users across the globe while maintaining the highest quality and fast turnarounds that lead to efficient cost management. To supplement subtitle origination pipeline, IYUNO couples iMediaTrans with its cloud-based project management platform iMTrax allowing systematic workflow planning, execution and capacity management designed to exceed industry expectations.
Chris Johnson, CEO, Convergent Risks said: "It was impressive to see the security buy-in from IYUNO's senior executive management team, and the introduction of a Global Security Steering Group which immediately improved IYUNO's working practices for content security." He added: "Most vendor facilities face similar hurdles in enhancing security in the face of today's threats, but the larger and more diverse the group, the more challenges are involved. A unified approach to the organization's security program has been the driving force of the success that IYUNO has been able to achieve."
About IYUNO Media Group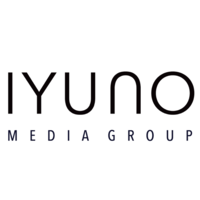 IYUNO Media Group provides award-winning end-to-end localization, media, audio, and video services. Its fixed global presence across 15 locations enables it to work with clients worldwide. With 17 years' experience in post-production and its proprietary, cutting edge technology makes it a global industry leader. IYUNO's trailblazing technology has grounded core values in an ever-changing industry ensuring the highest service levels for its valued clients.
About Convergent Risks
Convergent Risks is the industry's principal provider of risk assessment and compliance services with offices in the US and UK and representation across EMEA, India and Asia Pacific. Its team of independently qualified assessors undertakes worldwide TPN
assessments efficiently and based on a competitive fixed pricing model. Convergent Professional Services provides standalone professional technical consulting services, such as pre-assessments, remediation, penetration testing, vulnerability scanning, security strategy and training, and policy development for GDPR and CCPA compliance.
www.convergentrisks.com
Press Contacts
IYUNO Media Group
James Puttock: EMEA james.puttock@iyunomg.com
Hijiri Okada, Americas. hijiri.okada@iyunomg.com
Convergent Risks
Mathew Gilliat-Smith, mathew.gilliat-smith@convergentrisks.com