Los Angeles, Dec 5, 2018. At the CDSA Content Protection Summit, (CPS 2018) Convergent Risks, the experts in risk identification, assessment and mitigation held the "How to Handle a Security Emergency" breakout session at the event which attracted such a large audience there was standing room only with many people outside the room.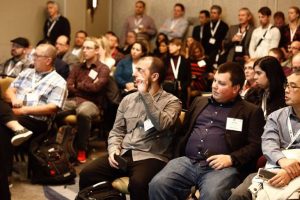 Janice Pearson, Head of Global Content Protection at Convergent Risks commented: "This was a great turnout from studios, vendors and technology partners giving a clear signal that there is a strong appetite from across the sector to learn more about preparing for the inevitable hack or leak."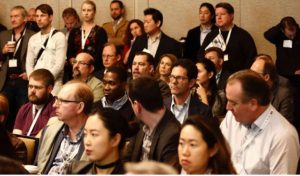 A fictitious security emergency scenario was presented to the breakout session audience which then voted on possible options to take, and in which priority, using a mobile app giving live results on the presentation screen. The panel and audience then debated the pros, cons and implications of each action. Janice Pearson went on to say: "There was a great exchange of views and opinions highlighting the fact that risk tolerance and internal procedures will impact how we respond to an incident but if we're prepared, we're likely to have a better outcome.

We were very pleased with the feedback and interest levels in this topic and are planning to hold a half-day seminar in the new year to provide a similar interactive forum for more speakers to share and compare experiences."The session was hosted by Janice Pearson and Alex Pickering (Global Content Security Director at BBC Studios), who earlier had presented how BBC Studios handles real life emergencies. Ben Schofield (Application and Cloud Digital Media Consultant), Chris Johnson and Mathew Gilliat-Smith of Convergent Risks were also on the panel.
---
For further information about Convergent Risks services, please use the enquiry form on the Contact page. Alternatively you can contact us directly via:
Press Contact: Mathew Gilliat-Smith
Int: +44 (0) 1276 415 725; US +1 818 452 9544
info@convergentrisks.com